What are you looking for?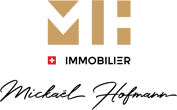 A Rigorous Selection Process
for Exceptional Properties
The Mickaël Hofmann real estate agency combines expertise and elegance. Specialising in sales, we provide professional services for our clients, presenting them with carefully chosen properties.
Location, comfort and prestige – we strike the right balance with these essential criteria. A property's quality is not determined by its price; its true worth lies in its value for money.
The Mickaël Hofmann agency inspects, selects and presents properties. Our clients decide.
A friend of mine recommended Mickaël to me and I am so glad that she did.
The words I would use to describe Mickaël are: available, efficient, warm. You were patient and ready to listen to my needs during the process of selling my property and during the purchase. You always answered my questions without hiding behind "he will take care of this…" or "we will make sure…" You were fully involved and took responsibility throughout the entire process.
The way you listened and gave advice made me feel like I was working with a friend rather than a real estate agent. I can't thank you enough for your work and your professionalism, or recommend your services highly enough.
Thank you so much.
J. and I would like to thank you for having given us such good advice with the home professionals, who all did excellent work, and for your wonderful coordination. The process was stress-free for us and we had total confidence in you. We will not forget your extreme kindness and availability […].
J. et M.-F. W
The Mickaël Hofmann real estate agency listens to their clients and they were able to find the exclusive property that made my childhood dream come true: owning a remote Valais cabin on a large plot of forested land. I cannot thank the whole team enough for their warmth and the excellent care they took with the deal. Everything was perfect, and even a year later they are still available to answer questions or help with anything I might need. Thank you from the bottom of my heart, and bravo for the excellent work and the commitment to a job well done.
We recently entrusted Mr Hofmann with two projects: the first was purchasing a villa in Valais, and the second was selling a large property in Neuchâtel.
Mr Hofmann worked efficiently to identify the tastes, hopes and needs of the parties involved, and his extensive network and excellent people skills helped him complete both projects to our entire satisfaction.
We highly recommend Mickaël Hofmann for his skill, availability and professionalism.
Recently Added Properties